After the 2016 election polls got the results completely wrong, it's hard to say if that was a fluke or if they're still worth looking at. Either way, a new poll from Emerson Polling is showing that President Trump trails three Democratic contenders in the state Hillary Clinton never visited.
Of the Democrats running, Bernie Sanders takes the top spot, followed by Joe Biden and Elizabeth Warren.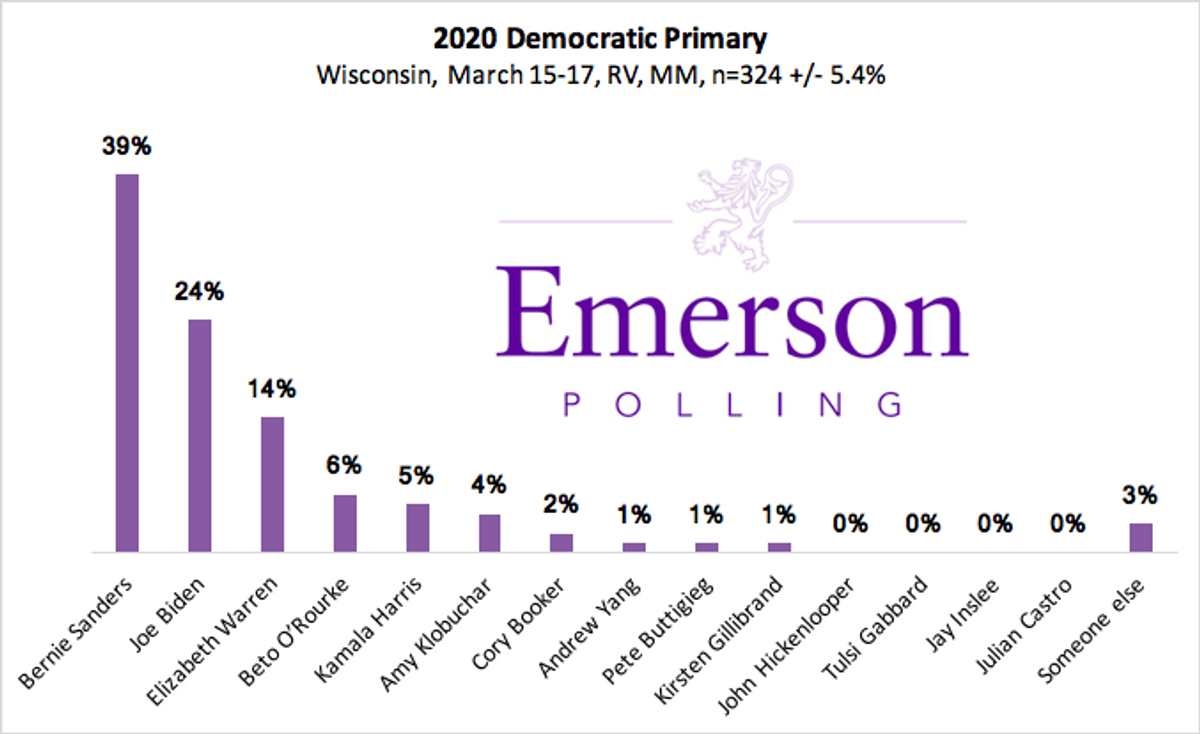 The General Election poll shows several different match ups with Trump tied in two of them, but never winning against any Democratic opponent.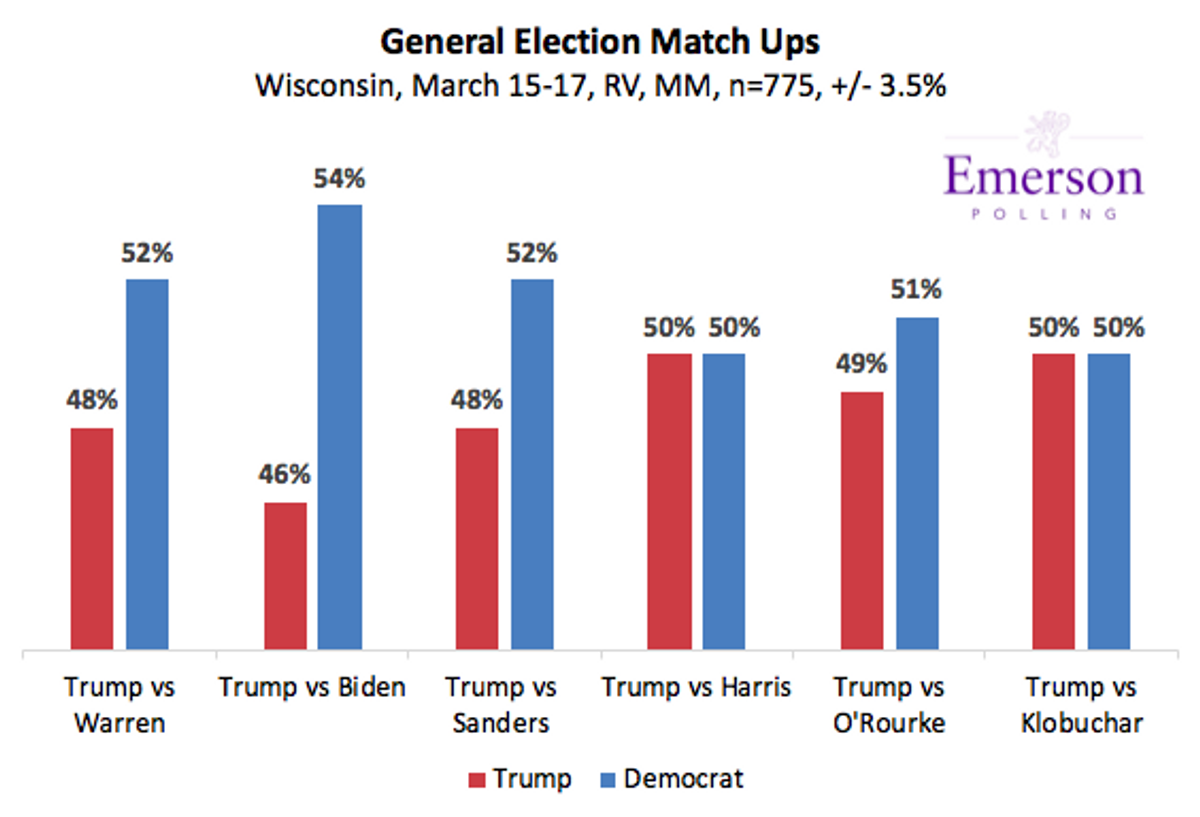 According to the polling site, when you put Howard Schultz in the mix, it changes things a little bit, but not enough to give Trump a victory.
When Howard Schultz is inserted into hypothetical matchups as a third party candidate, the Democratic candidate's share of the vote drops. Biden receives 54% of the vote when it's just him against Trump, but his share of vote share drops to 51% when Shultz presents himself as an option. Trump's vote share drops only by 1%. The same applies to Sanders: he receives 52% of the vote against Trump in a head-to-head matchup, but it drops to 48% when Schultz is included.